MetroPCS announces "the biggest offer in Sprint's history"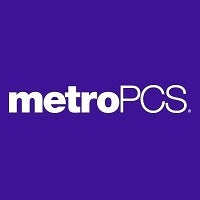 It's easy to remember who owns MetroPCS when you read about the pre-paid carrier's latest promotion. Taking the mickey out of Sprint and its "Biggest Deal in US Wireless History," starting tomorrow Sprint customers can switch to MetroPCS and save 22% to as much as 50% off Sprint's Family Share Pack pricing. And that pricing will stay in force even when MetroPCS stops offering this deal.
The promotion will give those saying "buh bye" to Sprint, two lines each with 2GB of 4G LTE data for $50 a month. That price includes taxes, fees and the usual mish mash that is thrown in. The plan comes with unlimited talk and text, and of course all of this is carried over T-Mobile's high-speed 4G LTE network.
As they say in those late night infomercials, "Wait. There's more." Port over your current Sprint number when you make the switch, and you will receive a free Samsung, LG or Kyocera 4G LTE handset with a value of $50 for each line switched. The handsets included in the offer include the
LG Leon
,
Kyocera Hydro Wave
,
Samsung Galaxy Core Prime
, and the
LG K7
. Or, you can use the $50 rebate toward any phone sold by the carrier.
In addition to Sprint, the deal is good for those moving from Boost Mobile and Virgin Mobile (Sprint's pre-paid units) to MetroPCS. According to today's press release, as nearly 5000 customers a day switched to MetroPCS from the Sprint network during the previous quarter. Those taking advantage of the new promotion will be able to use
Music Unlimited, the plan that allows subscribers to listen to streamed music from over 40 providers
without using any of their precious high-speed data allowance. Those switching will also be able to avail themselves of Data Maximizer. This is the feature that optimizes streamed video at 480p (DVD quality) allowing customers to watch 3 times the video using the same amount of data that they previously employed.
"For anyone who's been stuck or is regretting a recent switch to Sprint, this is a lifeline. You can now get a bigger and faster network – based on hundreds of thousands of crowdsourced tests – for up to half the cost. Oh, and we're throwing in a free, new LTE smartphone on top. What's not to love?"-Tom Keys, president, MetroPCS
MetroPCS also has something for their existing customers so that they don't feel left out. Those currently on a $50 or $60 a month plan can add a new line with 5GB of 4G LTE data for just $30 a month. That is a $20 or 40% savings.
The promotion starts tomorrow, January 21st, at participating MetroPCS locations and will be offered for a limited time.
source: MetroPCS