Meet Atlas - a fresh Android browser with dual-view mode and Material Design interface
8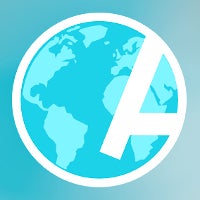 Just when we finished our
thorough review and testing of the worthy Android browsers
, and a new kid pops up on the block, for the annoyance of our own Chris, who will now have to do some more work. The fresh-out-of-the-oven Atlas browser is still in beta, but already offers a headspinning amount of features, and a cool innovative interface that is context-oriented, and gets out of the way when it's not needed.
First off, Atlas is already future-proof, as it sports the new Material Design interface of Google, meaning that it will blend in perfectly with Android's upcoming version update. The UI is actually out of the way when you browse, leaving you with the full screen real estate at your disposal.
Furthermore, Atlas has all the basic covered, such as an ad blocker that prevents pop-ups and tracking from gumming up the works, taking a toll on your traffic allotment and battery life. For those concerned about privacy, NextApp, the devs behind Atlas, are offering a sandboxed experience that runs in a separate process without access to your cookies and such, plus you can disable the automatic search history and suggestions that appear in the search bar for added security.
Atlas claims to be completely free, with no intrusive ads, making some dough only on an optional add-on, which allows you to set individual show preference for each website, based on content filtering, viewing experience, desktop or mobile view, and so on. This add-on is free in the current beta version, so you can go ahead and give Atlas a try right now, if you are interested to take a cool new Android browser for a spin.
| | |
| --- | --- |
| Developer: NextApp | Download: Android |
| Category: Business | Price: Free, with in-app purchase |