Lenovo YOGA Tablet 2 with Windows (8-inch) hands-on
2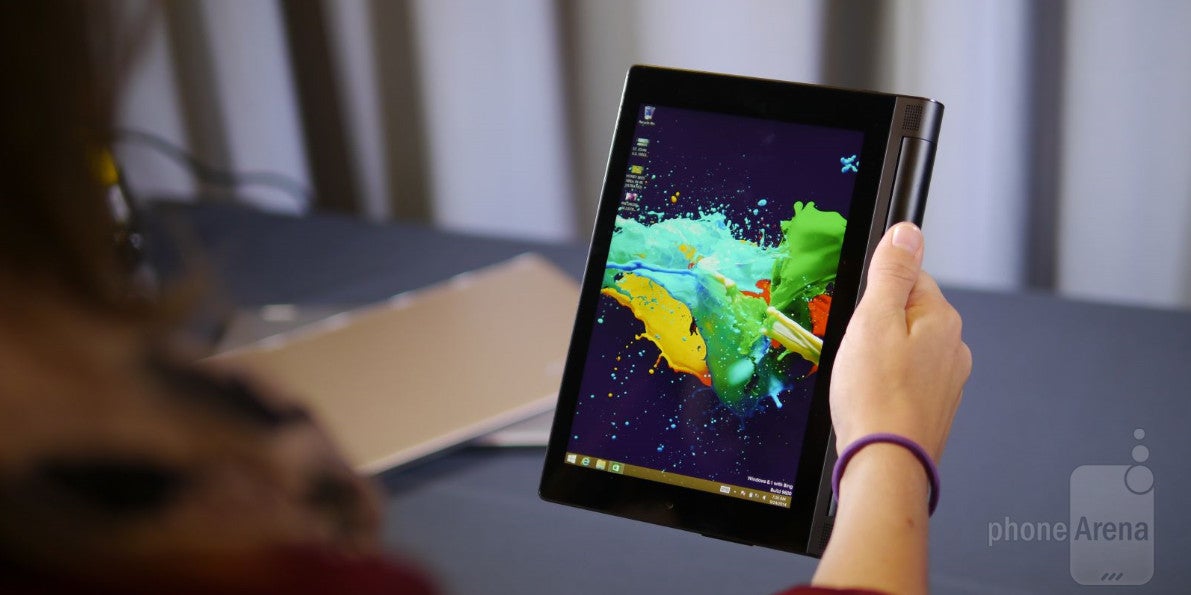 Lenovo is a big deal in the Windows space, where it has a pretty good reputation in. With this year's portfolio of tablets, they've decided to bring Windows to its line of YOGA tablets, which have been mostly running Android. This time around, consumers will have choice in what to go with, as the Lenovo YOGA Tablet 2 with Windows will give folks that level of productivity that some might not otherwise get with the Android version.
So, what's different about this Windows version of the 8-inch Lenovo YOGA Tablet 2? Well, it's honestly just the paint job. Instead of silver, Lenovo has opted to give this Windows 8.1 running tablet a black paint job, which really gives it an edgier look that we like. In fact, the paint job alone gives it a slick look that makes its Android sibling appear quaint. Beyond that, it continues to bear the same yoga-like properties as its siblings – where its sturdy hinge can be positioned in various ways.
Having Windows 8.1 on board makes this 8-incher a bit more useful when it comes to ironing out stuff on the road, whereas its Android sibling is more useful for other "fun" things. However, its 8-inch 1200 x 1920 IPS LCD display can be a challenge on its own when it comes to running certain apps that require precise interaction – like a spreadsheet. Still, if you can tolerate the limited confines of its display, this $299.99 priced tablet can be useful for an assortment of things.