Lenovo Ideapad Honeycomb tablet to be $499 at Office Depot
1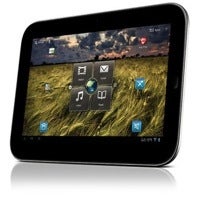 Android Honeycomb tablets are starting to hit the shelves quicker now, and Lenovo wants in on the game too. A leak shows a product listing for the upcoming Lenovo Ideapad Tablet K1, which will be coming to Office Depot and retailing for $499. Unfortunately, there is no firm release date yet.
The one caveat here is that this will be the first Honeycomb tablet to ship with a custom UI overlay, so you will not be getting stock Android. Given that all Android tablets are following the same design scheme, we knew it wouldn't be long before custom UIs began creeping in. Even Samsung has said that there will be an OTA update for their Galaxy Tab 10.1 which will bring the TouchWiz UI.
Custom UIs are a good way for manufacturers to differentiate and bring new features, but they are also known to considerably slow down system updates, so we'll have to see how this one works out for Lenovo.
source:
Engadget
via
Android Authority