Leap Year special from Apple; 5 paid iOS apps worth $15 are free for today only
1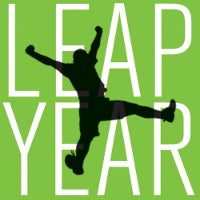 With 2016 being a Leap Year, today is February 29th instead of March 1st. To celebrate this, Apple is giving away five paid iOS apps normally valued at $15. Download and install them today only, for the low, low price of $0. Apple says, "this extra day doesn't come often, so we want to help you have fun." So let's help Apple help you have fun by running down these freebies.
We start with
Tayasui Sketches+,
which is a sketchapp for your iPhone or iPad. Normally $4.99, the app is free today only. Though it featuresmany toolsto sketch with, it still is simple enough for everyone to use and enjoy.Next is
Super Sharp.
Normally $1.99, the app is free for the rest of today. This is a game that requires you to cut through different objects using your finger. There are 120 different levels to cut through
,

Today only, you can save $2.99by installing the
Spark Camera
for free. The app allows you to record a new video, or import a clip from the camera roll on your device. You can then add music, use a filter, trim or rearrange clips, and share the results over various social media sites.
Bridge Constructor
is usually $1.99. Free for the rest of today only, the app has 30 million users who build bridges on 40 different levels. You will be building bridges over valleys, canals and rivers; stress tests make sure that you are building them strong enough to support traffic.
The last freebie for Leap Year, at least from Apple, is
Windy.
This app, which normally costs $2.99, is free for the rest of the day. Windy masks and covers up unwanted noise. It does this by playing high quality wind noises using psychoacoustic 3D for stereo headphones. It also is a treat for your eyes as it features a motion-controlled 3D parallax illustration with each ambiance option.
So that is it guys! Five paid iOS apps that are normally $15 are free until midnight. Thank Apple for this since they are the ones footing the bill for the freebies.
source:
TayasuiSketches+
,
SuperSharp
,
SparkCamera
,
BridgeConductor
,
Windy
via
RedmondPie