Leak puts Galaxy Nexus in Verizon stores December 8th
11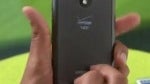 A new leak is making the rounds which says that the Galaxy Nexus will be making its way into Verizon stores on December 8th, but there's no word on if this is the full release or just for stores. As with everything concerning the Galaxy Nexus release in the US, the information is lacking.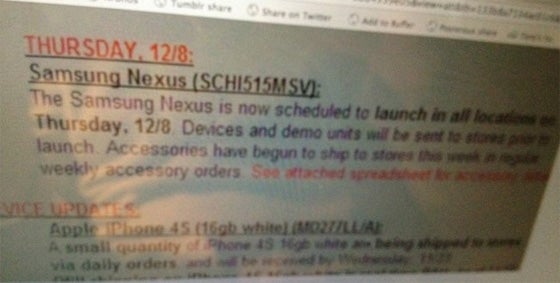 If we want to be negative about the whole situation, the leaked documents make it seem like the launch of the Galaxy Nexus has been delayed until December. However, if we're to believe Google, which has repeated many times that the phone would launch in November. We'd point to the fact that previous Verizon leaks have put the release date for purchasing the phone
online-only
in November. So, it's likely that the phone will launch in November, but just won't be in Verizon stores until December.
Of course, this is all just endless speculation.
source:
Droid Life