Latest Samsung Print Service update offers Galaxies direct support for almost any printer
2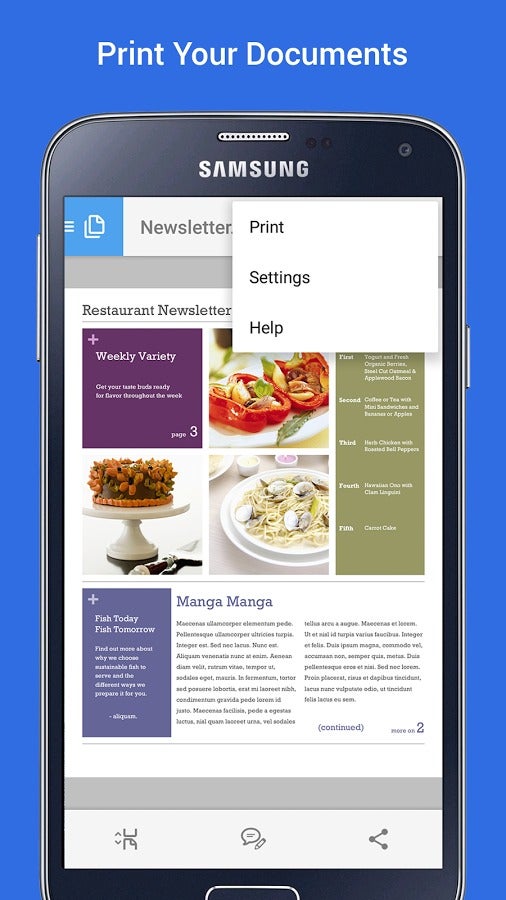 Samsung has sent out an update to the Print Service tool for its Galaxies, and it adds support for no less than 88 million printers without the need for extra drivers and additional apps.
The update is rolling automatically to the Galaxy S4, S5,
S6
and
S7
, while the rest can
download the app from the Play Store
, as long as they are running KitKat or later. It opens up the whole Mopria Print Library collection for those who want to print something directly from their phones or tablets.
Samsung is a founding member of the Mopria Alliance, and with the latest update to the Print Service app lets you connect directly to almost any printer to send documents, files, browser websites, and basically anything from any print-enabled app without much hassle.
According to Matt Smith, the VP of Printing Solutions: "
Adding the Mopria Print Library to Samsung Print Service is just the latest effort in our continued leadership within the Mopria Alliance to remove the barriers users face when trying to print to multiple printer brands
."
Recommended Stories