Larry Page in court says Google did nothing wrong to Oracle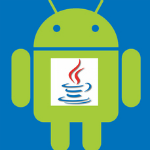 Larry Page was the first to take the stand in
Google's defense against Oracle'
s claims that the company copied Sun code in the Android operating system. Larry repeated a few of the comments that he has made before about the case, reiterating that Google did nothing wrong.
Page couldn't provide specifics when asked about the supposedly copied code, saying that he knew there were "some disputes about some files," but that he hadn't actually seen the code or files in question despite being told about it by Oracle CEO Larry Ellison himself over dinner. Page said the files had never been sent to him, and took a jab at the claims saying he assumed there "wasn't very strong evidence."
Page then went on to distance himself from any potential infractions, saying that he was never involved with ensuring that Android team members didn't have access to Sun or Oracle IP. Page said that responsibility likely would have been with Android chief Andy Rubin, whom Page was clear to say he did not have a "formal reporting relationship" with.
Interesting testimony, and Page will be back on the stand tomorrow, but it sounds like the real meat of the case will come when Andy Rubin takes the stand.