LTE phone shipments to grow 10-fold in 2012
5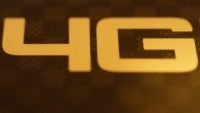 With Verizon's huge investment in a widespread US 4G LTE network and AT&T playing catching up with its own LTE effort, the market for LTE handsets and tablets is increasing by leaps and bounds. In 2012 alone, LTE phone shipments will
grow nearly 10 times on the year to 67 million units
, according to the latest report by Strategy Analytics. To put the number in context, we should clarify that in 2011 the exact number of LTE smartphones shipped amounted to 6.8 million units. A big part of those phones were Verizon-bound devices.
The biggest swing factor that will decide 4G LTE smartphone shipments and sales seems to be the next iPhone. Whether or not the new iPhone will include such connectivity could and would drastically change those estimates. Verizon already tipped that it's only getting LTE smartphones this year, and this hints strongly at an upcoming LTE iPhone.
While the US is currently leading the next-gen network push, other countries like
South Korea and Japan
aren't too far behind. The growth in device shipments will come from there as well. Europe on the other hand will take at least a couple of years until 4G LTE gets widespread.
Along with LTE growing to become an impossible to ignore technology for carriers in 2012, users will face some difficulties with growing prices. These are the expected "growing pains" that Strategy Analytics director Tom Kang projects.
With the advent of 28nm architectures this year, for the first time LTE phones are expected to gain
reasonable battery life
(that is, last the day). We're still looking forward to the first LTE devices and their battery tests, though, so we're not sure how big the battery efficiency gains will be.