Justice Department wags finger at Apple and publishers over alleged E-book pricing cartel
8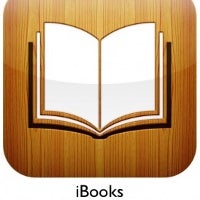 DoJ has
threatened to sue Apple and five major US publishers
for what it claims is an agreement among them to jack up the e-books pricing range. Some of the publishers accused are reportedly already negotiating settlements with the government, trying to fend off a lawsuit, but others are not yet onboard with the program.
If all sign settlements, the e-book prices might go down, since a real competition might be introduced to the electronic reading market. Simon & Schuster, Hachette Book Group, Penguin Group (USA), Macmillan and HarperCollins Publishers Inc. are five of America's biggest publishers, so it will be interesting to see what an eventual agreement would mean for e-books.
All of it reportedly started with Amazon undercutting the traditional retailers like B&N that got books from publishers at about half the cover price wholesale, and were free to set whatever price they liked, even lower than the cover one. Then Amazon swooped in with its $9.99-a-bestseller strategy, aimed to entice people into buying its Kindle reader.
Fearing a margin squeeze, the publishers gladly accepted Steve Jobs' offer to introduce the
agency model
in order to fight Amazon's looming dominance. Apple's founder offered them to sell the books for reading on the iPad and other company gadgets at a 30% cut for Apple, making it up with slightly higher prices for the consumer.
The publishers could then go to Amazon, tell them about the agency model they are using with Apple, and force them to accept the same conditions. As Steve Jobs was quoted saying in his autobiography:
We told the publishers, 'We'll go to the agency model, where you set the price, and we get our 30%, and yes, the customer pays a little more, but that's what you want anyway... The publishers were then able to impose the same model across the industry. They went to Amazon and said, 'You're going to sign an agency contract or we're not going to give you the books.
The thing that worries DoJ is the so-called "most favored nation" clause in such agency agreements, which prohibit the publishers from offering the titles for less to other retailers, thus hinting at a cartel agreement designed to keep prices artificially high. The Justice Department has had some bad experience with the same type of clauses that led to choking the competition in the health-care industry. The EU is also looking into the matter, but Apple moved to dismiss the case saying that it hasn't been in price coordination with any of those publishers.