Is this guy holding the All New HTC One M8?
25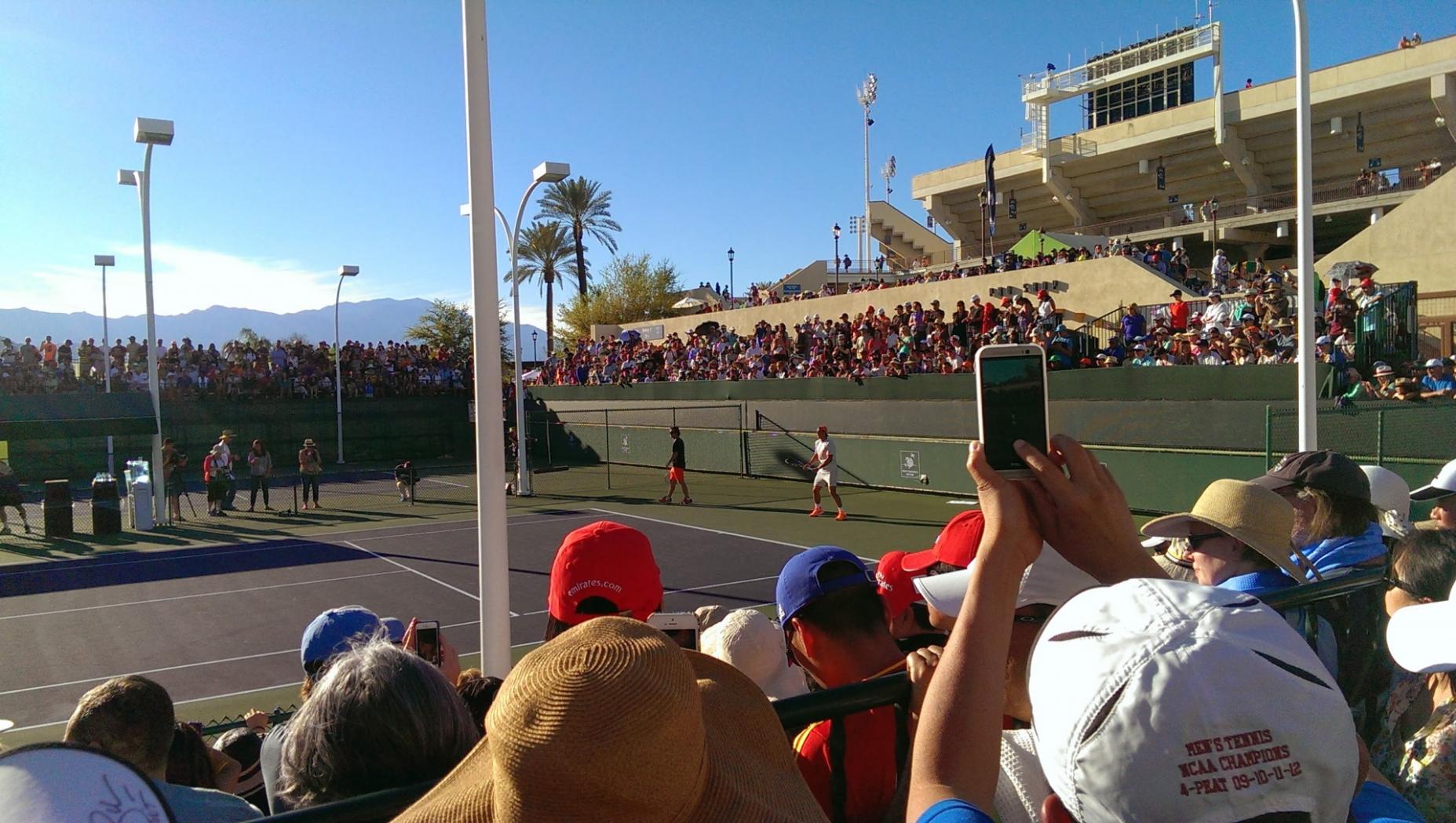 A few months back, we were feeling pretty certain that the
Sony Xperia Z1
(Honami at the time) was destined to end up as one of the most thoroughly debunked smartphones before it even officially saw the light of day. At least in recent history. But we've gotta admit that we're seriously reconsidering that notion now, seeing as the All New HTC One (M8) is seriously out of control.
We just received a photo from a reader of ours who did not appear interested in sharing his identity, but the important part is that said photo has a random person taking a snap with what sure looks exactly like the
All New HTC One
during a tennis match. We obviously had some doubts at first, especially considering how much alike the M8 is to its predecessor, the HTC One, but it would appear that what we have here is the real deal. Notice the more oval shape, the slightly redesigned BoomSound front speakers, and even the lack of a distinguishable ambient light sensor.
The device does seem to have a case on it, though that makes a lot of sense -- the device still is a 'secret' after all, and HTC probably warned whoever it distributed early units to to take steps to conceal it from prying eyes. Good thinking.
The All New HTC One is awaiting an official christening on March 25, and we sure hope that HTC actually has something to talk about during the event. Take a look nevertheless.