Iris looks to power up voice answers with ChaCha
2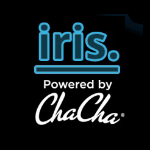 Iris, the Siri-wannabe for Android that was created in just a handful of hours, is looking to really power up its ability to answer user questions by joining forces with the Q&A website ChaCha. Dexetra, who built Iris did so in just 8 hours, and although the app has been updated since, it still isn't one of the best Siri clones in the Android Market, but Dexetra is hoping ChaCha answers will help add value to the product.
We're not so sure it will help all that much though. When
we reviewed Iris
, and the other voice command options in the Android Market, we found that Iris wasn't all that bad at answering simple questions. The new partnership with ChaCha will help with the app's weakness at answering more complex answers, but we also found the app pretty bad as far as voice commands hooked into the Android system itself. Iris could only make calls, send texts, search contacts, and search Maps, but lacked all other options like creating appointments and alarms or launching apps.
Still, ChaCha has a pretty big database of answers which could add a lot of information search results. Most voice command apps on Android just pull from the usual suspects of Wikipedia and True Knowledge. Siri has a lot of extra info because of deals Apple has made with Wolfram Alpha and Yelp, but if Iris can keep building as it has, it could be quite a compelling option pretty soon.