Intel's CEO Paul Otellini to step down on May 16th, engineer to take the helm
4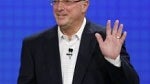 Intel announced that Brian Krzanich will be the company's sixth ever CEO following the retirement of Paul Otellini in a couple weeks.
Krzanich has been the chip maker's COO since last year. Unlike Otellini's business background though, Krzanich is an engineer, with a degree in chemistry. He started with the company in 1982, straight out of graduating from California State University-San Jose.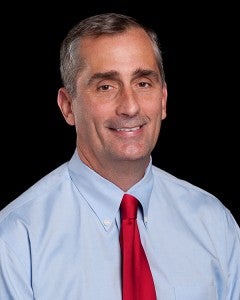 Brian Krzanich joined Intel in 1982 and plans a faster push into mobile
The change in leadership comes as Intel's new line of Haswell CPUs are coming to market, but the company's big challenge is breaking into mobile. Krzanich has apparently already got the Board of Directors on the same page to move more quickly into mobile device processors. While Intel pretty much has
nowhere-to-go-but-up in the mobile segment
, the company still faces challenges because many analysts do not think Intel is putting enough of its talent behind mobile CPUs.
In addition to that, while Krzanich knows the ins-and-outs of chip making, knows the culture of Intel, has background raises the question if this is the best guy to convince manufacturers that Intel chips are the way to go. However, based on some discussions he has had with investors earlier this year, all indicators are he is on his game and his manufacturing background may give Intel the push it needs to grab a bigger piece of the mobile pie from Qualcomm.
source:
IBT