Instagram announces its new business features
2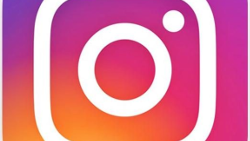 Just a bit more than a week ago, we told you about Instagram's new features for businesses that allow them to obtain more insight into the people who are following them on the picture-sharing site. This will allow companies to get a better idea how best to advertise on Instagram. The new tools were officially announced on Instagram this morning
after leaking out earlier
.
Instagram says that the new features will be available for those who already have a business profile on the site. The profile will allow these firms to decide how consumers reach them when the "contact" button on an ad is pressed. Businesses can select call, text or email. Directions and maps can also be offered up to potential customers.
With the new features, a company can take an Instagram post that has captured a lot of viewers, and turn it into an ad seeking further actions from potential customers. The business can decide who will be included in their target audience, or let Instagram decide that for them. The post remains converted into an ad for as long as the company wants it to stay up.
With the Insight analytical tools, companies can see for themselves which of their posts/ads are connecting better with consumers. It also allows these businesses to know the demographic breakdown of their audience.
All of these new tools provide important guidance for businesses both small and large who want to capture more business from their Instagram account. They will be available in "coming months in the U.S., Australia and New Zealand. They will be available globally by year's end.
source:
Instagram
via
TechCrunch