India is the second country with 1 billion smartphone users; who was first to hit that mark?
37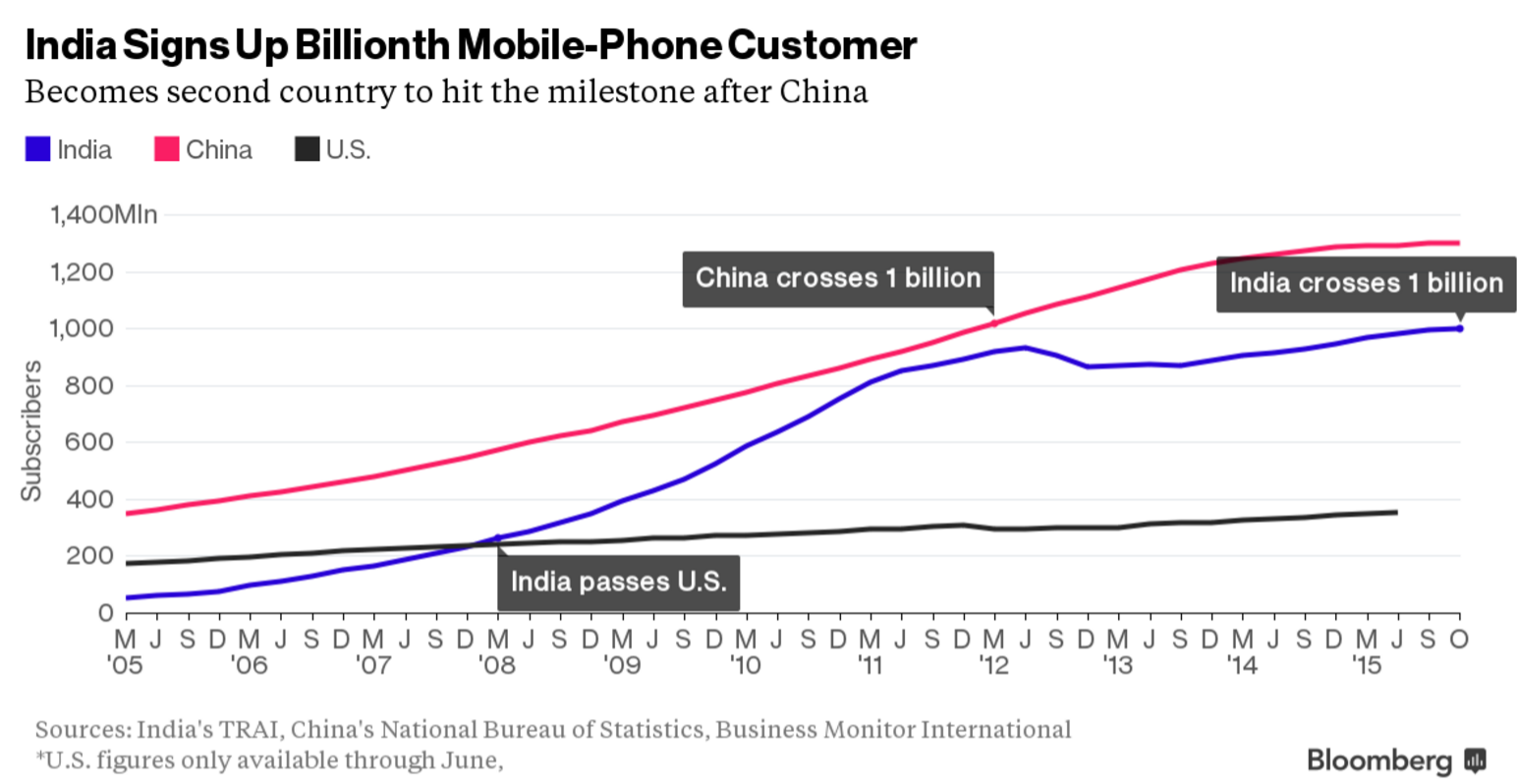 India now has more than 1 billion smartphone users, second to China
The number of Indian smartphone users went over the one billion mark in October, rising .7% from September to hit 1.03 billion. That makes India the second country to top the billion user mark. The first country was not the U.S. In fact, India surpassed the U.S. in 2008 and has never looked back. The country that has the most smartphone users at present is China. The latter hit the billion users mark back in 2012.
What about the U.S.? Since India leaped over the U.S. in 2008, 100 million new smartphone users have been added to the stateside total. During that time, India has added more than 800 million users, more than twice the current population of the U.S.
With a dozen major carriers vying for business in India, rates plans are cheap. As a result, credit rating agency Fitch downgraded the entire Indian smartphone industry for 2016, saying that it only expects the largest five or six mobile operators in the country to survive. Fitch expects some smaller carriers in India to be acquired by the larger ones.
In 2011-2012, India came close to taking the top spot from China. Since then, the Chinese smartphone business has been red hot, up until this year that is. The Chinese smartphone market is suffering from saturation which might give India a chance to grab the number one spot in the next few years.
source:
Bloomberg
Recommended Stories