If you need help limiting your smartphone use, Digital Detach may be your solution
3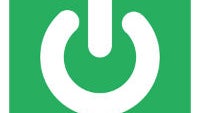 The more technology inserts itself into our daily lives, the more people want to push back and try to reclaim some of their attention. Mobile devices are a big target in this fight, because they are still so new that people haven't come to terms with when to simply ignore the constant stream of info. If you're having trouble with that fight, Digital Detach might be an app to help you out.
The idea is simple - just because we can have a constant stream of updates from friends, family, and interesting personalities, doesn't mean we need to allow those streams to hijack our attention all the time. Digital Detach is a new app for Android devices that will shut down access to "distracting apps" like Facebook, Twitter, and Instagram, while leaving you access to phone calls, texts, and certain messaging apps, like Facebook Messenger and WhatsApp. You decide how long you want to be cut off (anywhere from 15 minutes to multiple hours), and you can even suggest that friends take a break as well.
Digital Detach developer Luke Thomas even has suggestions for what to do with your new found free time, including: playing with puppies, reading a book, or hanging out with friends in real life (the last one is likely why messaging apps are still allowed in the app). Of course, you should keep in mind that if you are on a carrier like Republic Wireless, which uses Wi-Fi calling, you won't be able to make calls with this app. Also, while you don't have access to certain apps, background data still comes through, so it won't help you save battery.
If you want to give it a try, Digital Detach costs 99 cents, and is available only for Android.