ICS update gives a big boost to your HTC Vivid
10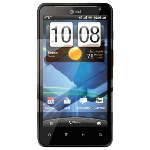 Everyone is rightfully excited when they hear that their Android device is getting the update to the newest version of the OS, Android 4.0 Ice Cream Sandwich, but for some users the upgrade may give you more than just new features, it may give your device a pretty solid performance boost. According to some benchmarks by Venture Beat, if you have an HTC Vivid, you may see a performance boost of up to 66%.
Granted, that number is a bit misleading, because the only place you'll see an improvement as large as 66% is in the vastly improved stock Android browser which processes Javascript 66% faster than the Gingerbread stock browser, and renders HTML about 24% faster. Still, you should see a fair bit of improvement in general as well. On the graphics benchmarks, the HTC Vivid running ICS scored 20% higher on Nenamark 1, and a very impressive 41% higher on Nenamark 2, compared to a Vivid with Gingerbread.
Maybe best of all is that the Vivid showed almost an extra hour of battery life in the Basemark OS battery test. That test doesn't really translate to longer talk time, but will mean better battery life for everything else for which you use your phone. Add that kind of performance boost to the Beats Audio and other improvements
HTC put in the update
, and there is some real value in getting ICS on your phone.