Humor: What all these new smartwatches really mean
27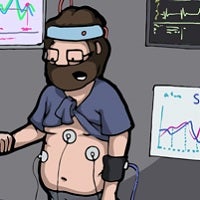 Technology has its hooks in us, an undeniable fact. As we acquire and use more of that technology in the form of hardware and services, a burden of responsibility falls on us to look after our personal privacy as well as our on-line persona.
There will remain an ongoing debate about all the data that is gathered and tracked and how it is collated, used, or sold in the name of commerce. That issue will not likely halt the progress of technological advances though.
Smartwatches are the newest gadgetry to make their way into the fray of personal electronics. Linked to our smartphones, and thus the internet along with a host of various data centers that process and manage the apps we use daily.
Despite what the tin-foil-hat wearing crowd may have you believing, most of the tech is all in the name of making money, making a great product, and providing a great service. In pursuit of that goal, our equipment gathers all sorts of information to cater to our needs, even if we do not know what some of those "needs" may be.
Still, one cannot help but think that sometimes, it just seems a little creepy.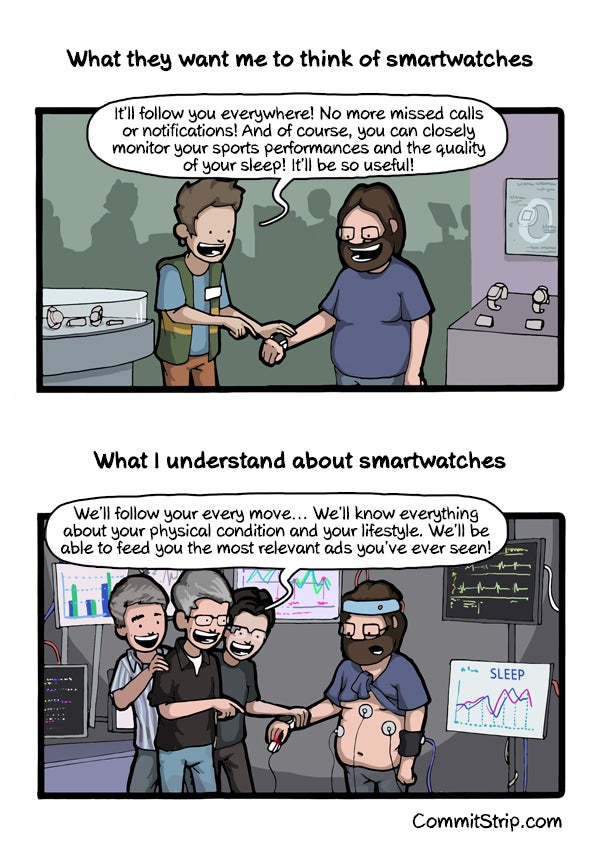 source:
CommitStrip.com