Humor: Medical science may hold the key to iMessage sending to other platforms
12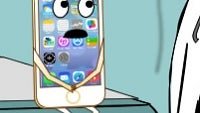 Apple iMessage users to one degree or another have had to contend with the issue of what happens if someone were to (gasp) step off the iOS reservation and
start using another platform
.
The issue arises when an iPhone user switches to another device and that user's friends that still have iPhones. When those friends send an SMS, the former iPhone user doesn't get them because the friends' iPhones are still trying to communicate via iMessage.
Apple knows about the issue, but has apparently been concentrating on other projects (maybe Maps) since nothing has been done about it at a system level. For folks looking to make the change, Apple suggests turning iMessage on your iPhone off before moving your SIM to another device.
Given how seamlessly iMessage will convert to SMS for another iPhone user (with an iPhone), it is strange that the system cannot do the same for a number that isn't even an iPhone anymore. The problem is pervasive enough that a
former iPhone user has started a lawsuit against Apple
, and hopes to take it to class-action status.
Meanwhile, there may be another solution, and it does not involve voluminous amounts of code or racks of switchgear, but rather, something more, shall we say, medicinal. What do you think? Could it work?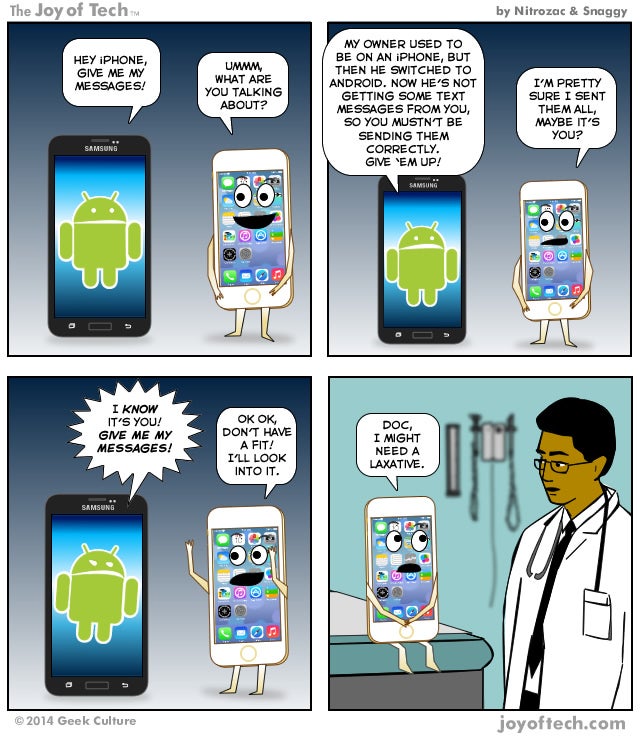 source:
The Joy of Tech