Huawei's revenue growth slowed down, compared to last year
12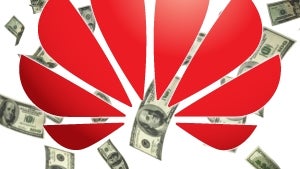 Huawei has gained significant traction as a smartphone manufacturer around the globe this year. But despite having a good year in terms of smartphone sales, the company's revenue growth has slowed down a bit, compared to 2015.
Last year Huawei saw a 35% revenue growth, while this year it reports 32% to its employees. Of course, this doesn't mean that 2016 has been better or worse for the company, since a lot of factors are at play when it comes to a company's revenue.
In an email to employees, acquired by Reuters, Eric Xu, Huawei's rotating chief executive, had this to say for 2016:
The year 2016 has seen a flock of black swans – both political and economic – sweep across the globe. Nevertheless, we have remained focused on our strategy and have aptiently applied ourselves to making breakthroughs and creating real value for our customers.
He continued by saying that the company will face
"even greater global political and economic uncertainties"
in 2017. With Donald Trump entering the Oval Office next month, you can't help but to wonder how this will affect Huawei.
Huawei is eyeing the second spot
when it comes to smartphone market shares globally, but it would have to compete with Apple's dominance in the US in order to take it. Such attempts could be slowed to a halt by Trump's presidency, considering Huawei is based in China.
via
Reuters