How to speed up your Android notifications if they arrive too late [root]
5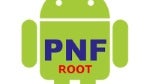 When it comes to the speed with which your smartphone or tablet receives notifications, it's a question of how often a heartbeat exchange occurs. Mind you, we're not even remotely referencing the kind of heartbeat exchange that Apple Watch users are able to do. In this case, HE stands for how often your device calls the Google Cloud Messaging service's Push function, which powers the notifications engine behind many popular Android apps. A Push request is basically your device asking GCM
"What's up, got anything for me?"
and GCM answering
"No."
, or quickly delivering the notifications content.
Usually, a heartbeat exchange occurs every 15 minutes on Wi-Fi, and every 28 minutes on mobile data. That's okay for the majority of users, but if you depend on notifications from many apps in your daily computing, you may find these intervals a tad wider than what's comfortable for you. Additionally, some carriers and internet providers stop idle connections after 5 to 10 minutes of no traffic exchange. This means your device will be disconnected from the GCM Push service, and you might end up with many late notifications while your device is counting down the minutes to the next scheduled heartbeat exchange - which could end up being a plus 20 minutes wait!
So what can we do? Of course, Android is open enough to let you customize the intervals between heartbeat exchanges, but to make that happen, you'll need a rooted device and an app by the name of Push Notifications Fixer.
Grab it from the Google Play Store
and we'll show you how it works. It's pretty simple, really.