How to hide your carrier label from Android Lollipop's lockscreen [root]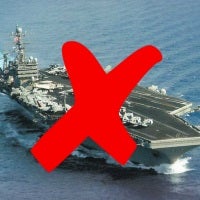 Some actually use their smartphones without SIM cards - maybe developers or types like yours truly who keep a 'beater' smartphone to freely experiment upon. It makes no sense to be constantly reminded that your handset doesn't have a SIM card in it! Likewise, some of you would just love it if their carrier logo disappeared off their status bar and lockscreen.
Unless you're out and about roaming and need to know which carrier's handling your smartphone at the moment, you surely don't need to be reminded you're on Verizon, AT&T, Sprint, T-Mobile or whatever. The solution is simple - root your smartphone, install the Xposed Framework, and download the module we'll tell you about right now.