How to get default app choosing flexibility in Android
4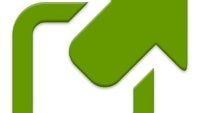 There's something about the way Android handles file associations that simply can't appeal to everybody. Each time two or more apps are in conflict for a particular file type, you are facing a binary choice - use a particular app Just Once, or Always. And if you make the mistake of associating an app you don't want to always handle a specific file type, you must reset your app defaults. No biggie, but still a few additional taps away from being a simple, satisfying experience.
That's where Giorgi Dalakashvili's Better Open With app comes to the rescue. It is designed to replace Android's default app handler with something more flexible and frankly, useful. Here's how to break your app defaults free from Android's limitations:
1.
Install Better Open With
from the Google Play Store. It's absolutely and awesomely free!
2. Open the app and set your preferred app defaults for the available file types. As you can see, there are audio files and streams, browser content, images, PDF documents, video files and streams. Other document types, such as Office files and plain text aren't supported for some reason.
Note that you can set a countdown time for each file type. And upon opening the file, Better Open With will automatically launch the preferred app for the file after the countdown ends. During that time, you can choose a different app from the list of available ones - no problems there.

3. Take a look at Better Open With's Settings. You can choose between a grid and list-type of app layout, and have only icons displayed with no text. The text size can be adjusted, and the theme can be switched to light or dark to better suit your current Android look.

4. It's file type opening time! Next time you open an image, for example, you will get the familiar "Complete action using" prompt. Choose Better Open With as your default app and hit Ok. That's it - you can now have your favorite app open the file in five seconds or so, or choose a different app. And that's anytime you open a file of this type!