How to downgrade your iPhone or iPad from iOS 9 to iOS 8.4.1
22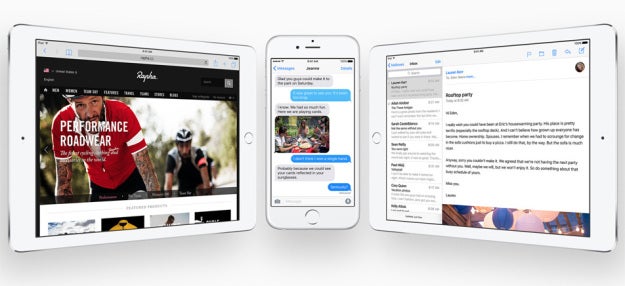 Apple recently started
updating iPhones and iPads to iOS 9
, the latest public version of its mobile operating system. Although the new iOS version is said to come with performance optimizations, it looks like some iOS users are noticing
lags and bugs once updating their devices to iOS 9
. If you're one of the unlucky ones, this article will teach you how to downgrade your iPhone or iPad from iOS 9 to iOS 8.4.1.
Note that downgrading devices to iOS 8.4.1 will only work for as long as Apple continues to allow for this to happen by signing the firmware files for this iOS version. Also, before moving on to downgrading your device from iOS 9, make sure to create a backup of your personal data, as as the procedure we're about to explain will wipe your device clean.
While downgrading from iOS 9 to iOS 8.4.1 may seem like a daunting task, you need not worry. This article will provide a detailed step-by-step guide through the entire process:
Step 0:
Go to the following link and download the
iOS 8.4 ISPW
file for your device on a computer with iTunes.
Step 1:
Go to the
Settings
app on your iPhone, then turn off the
Find My iPhone
feature. If you're downgrading an iPad, don't worry about this.
Step 2:
Hold the power button then do a swipe to turn off your device.
Step 3:
Go to your computer and launch iTunes.
Step 4:
Right after you connect your iPhone or iPad to his computer, start holding both the power and the home button for about 10 seconds. Then release the power button, but continue holding the home button for about three seconds. Use a clock to time the moves.
Step 5:
If you've timed everything correctly, iTunes should now detect that your iPhone or iPad is in device firmware update mode. If the device boots up normally, repeat steps 2 through 4 again.
Step 6:
In iTunes, select the device and go to the
Summary
screen.
Step 7:
Press the
Restore
button while holding down Shift (Windows) or Option (Mac).

Step 8:
When the file browser opens, navigate to where you've downloaded the iOS 8.4.1 IPSW file that you've previously downloaded.
Step 9:
Once the setup routine is complete, your iPhone or iPad will go to the new setup screen, just like a new device would.
Step 10:
Now follow the on-screen instructions to set up the device.