How to add quick, glanceable notification reminders on Android
4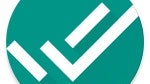 Android always has more than one way to accomplish a particular task, and making reminders is no exception. Hence, feel free to try breaking off from reminders created in the calendar with notification reminders. Instead of sounding an alarm, the Notification Reminder app puts a reminder inside Android's notification drawer, and lets you snooze, dimiss, or delete it. This way, you can scribble down meeting details, phone numbers, contact addresses and whatever info you need, and have it at a glance inside the notification drawer. Pretty cool, huh?
We'll show you how to go about making notification reminders. Begin by
installing the app from Google Play
, then proceed to the slideshow below.