How "new" is the new Apple iPad, exactly? iFixit dismantled it and confirmed the obvious
25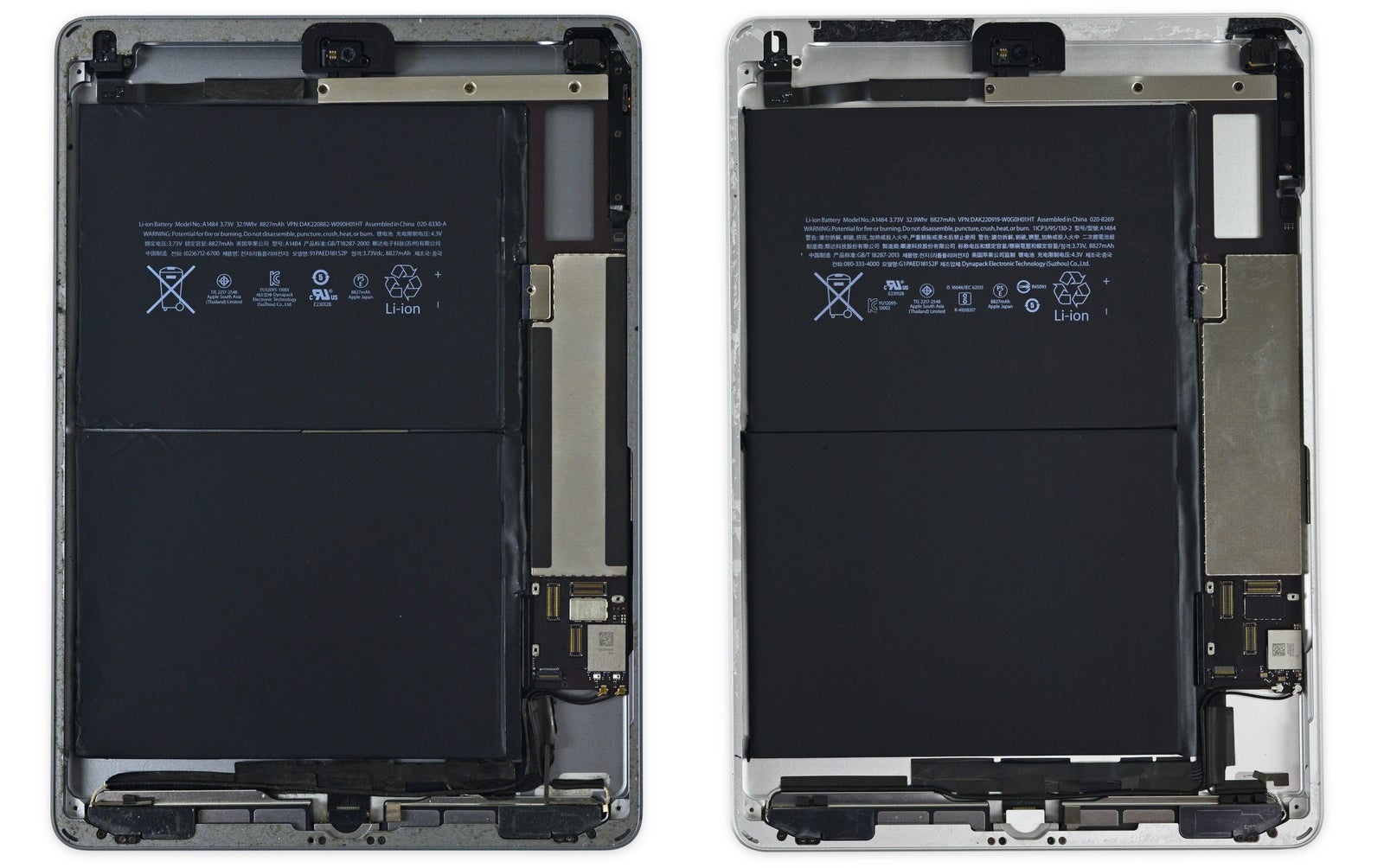 iPad Air on the left, new iPad on the right. An example of real-life copy-pasting.
Apple's
new $329 iPad
got lots of people suspicious as it looks and feels exactly like the
iPad Air
, a late 2013 tablet. And with a spec sheet based on Apple's late 2015 A9 chip, it was clear that the new iPad is a mix of various degrees of old – the old, the
really
old, and possibly "old with improvements." iFixit's teardown confirms that this is the iPad Air with a chip swap, Touch ID, a brighter display and no lock switch. There are subtler differences – shrunken microphone slots and a single row of speaker holes, in particular, but that's it.
iFixit even took the liberty of swapping in the digitizer and LCD from the original iPad Air. The digitizer worked, while the LCD has backlight problems. However, the Air 1 can take the new iPad's LCD, and the same display timing controller is found in both tablets. The LCD unit on the new iPad is different – it's not the old LG panel, but a new and unmarked one. iFixit also observed that the unfused display design with no lamination and coating makes for a
brighter display
than the iPad Air 2's, and its tests confirmed the panel is 44% brighter than the iPad Air's. The tablets have an identical battery pack as well.
While the revelation might seem anti-climactic, it's just how business works. Apple won't profit by building budget models from the ground up. That's why it dusts off old tech that's grown cheap to manufacture and is still good for effective use, then markets it in its typical fashion. This is Tim Cook's Apple for you – all calculated, big margin, low risk, cautiously innovative products. Sometimes outright
lazy
products like the new iPad and the
iPhone SE
. Thankfully, they are still great for what they are, just like Apple's big hitters.
The article was updated shortly after publishing to reflect follow-up information posted on iFixit's Twitter account.
ALSO READ
source:
iFixit