Homer lets you find out which apps your friends are using
6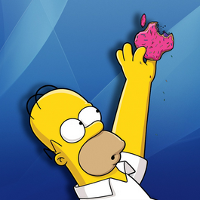 Available from the Apple App Store,
Homer
allows you to find out which apps your iPhone and iPad totin' buddies have installed on their handset. All you need to do is take screenshots of your home screens and submit them to
Homer
. After scanning your home screens, the apps you use are passed along to your friends. In return, you get to see what apps they have installed on their iDevices. This way, if you know that one of your friends is a big sports fan, you can see what app he uses to track baseball scores, and try it out yourself.
If you do want to try an app that you see on your friend's list, tap on the icon and you will be taken to the listing on the App Store, so that you can load it immediately on your phone or tablet. It seems that
Homer
has the whole privacy issue taken care of as well. Apps that you don't want anyone to know that you are using, can be hidden from your friends. Your profile page shows your four favorite apps as guessed at by
Homer
. You can change those manually, if you so desire. And buttons on the bottom of the screen quickly get you back to your phone at anytime.
Homer
was created by PayPal co-founder Max Levchin and the HVF team. Currently, the app is available only for iOS devices in the U.S. and there is no talk yet about a version for Android or Windows Phone.
source:
Homer
via
PCMag