Hollywood studios go after unauthorized use of images on mobile apps
5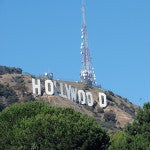 "We have spoken with studios that represent several of the properties and they are actively monitoring unlicensed mobile apps."-Reggie Pierce, CEO, IP Lasso
Hollywood studios might compete for your entertainment dollars, and it might be a cutthroat competition, but when there is a common enemy to fight, they all get together like the final level of the
Mighty Morphin Power Rangers
and attack. The studios now have a common enemy in those mobile apps that use
unauthorized images
from movies and television shows. For example, last week Warner Brothers sent Google a notice demanding that the tech giant remove the "
Hobbit 3D Wallpaper HD
" from the Google Play Store. Google quickly complied.
The studios have come to the realization that there is plenty of money at stake and that by selling games and merchandise based on content, a studio can not only bring in a ton of extra money, it can also promote that content as well. But without getting paid licensing fees, the studios are basically giving away the fruits of their labor for free. That is why Google and others have noted that studios like Walt Disney Co's Marvel unit, Sony Corp, Viacom Inc's Paramount, News Corp's Twentieth Century Fox and Warner have all requested that Google take down images from popular television shows like
Glee
and movies like
Spiderman
and
Green Lantern.


Google's policy is to
remove an app
that shows obvious signs of copyright infringement and then notify the app's developer. The problem is obviously widespread. IP Lasso is a firm that monitors the use of brands on mobile apps. The company says that out of 100 apps in major app stores that mentioned Oscars or the Academy Award, 90% of them contained images that were
unauthorized
. This dovetails with a comment made by Marc Miller, senior vice president for internet content protection for the
Motion
Picture Association of America who says that smartphone apps that offer a link to infringing content are becoming a growing problem. And according to IP Lasso's CEO, Reggie Pierce, consumers are led to believe that if an app is available from the Google Play Store or the Apple App Store, it must be safe.
"Smartphone apps that provide a direct link to infringing content have become a growing problem that needs to be addressed...Not only do these apps offer access to creative content that has been illegally copied, but they also pose risks to consumers from malware and often fail to provide viewers with the quality product they could often get through a growing number of legitimate sources."-Marc Miller, senior vice president for internet content protection,MPAA
There is money, and plenty of it, at stake. According to research firm Research and Market, 46 billion apps were downloaded in 2012, adding up to $12 billion in worldwide revenues from sales, advertising and in-app purchases. This year, the number of apps downloaded should reach 83 billion apps generating revenue of $20.4 billion.
source:
Reuters