Here's how you can prevent strangers from using a flaw in iOS 9 to unlock your iPhone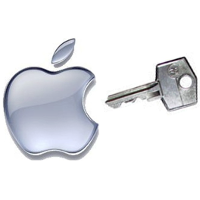 There is a flaw in iOS 9 that will allow any Tom, Dick or Harry to unlock your iPhone and break into your handset. Let's say that some hacker tries unsuccessfully to guess your passcode four times. During the fifth try, the last before iOS will lock down the phone, three numbers are typed in. The home button is then pressed to activate Siri, at the same time that a fourth digit is typed in for the passcode. Pressing the home button and typing in the fourth numeral must be done quickly, and with perfect timing.
Once Siri is activated, the hacker then asks the virtual assistant to do something simple. For example, "
Siri, can you tell me the time?
" will work. Clicking on the clock option will allow the hacker to enter the native clock app and move on from there. But there is a way to prevent this from taking place, and it requires you to make one little settings change.
Go to
Settings
>
Touch ID & Passcode
>
Allow access when locked
, and turn the toggle next to Siri to the "off" position. While this will prevent you from enjoying some of the new features that Siri has to offer in iOS 9, it does prevent the security flaw from being used to break in to your iPhone. Hopefully, Apple will have this covered in iOS 9.1, and you will be able to turn the toggle switch back to "on," allowing you to enjoy the full potential of Siri.
source:
videosdebarraquito
via
RedmondPie