Hackers bailed out after exposing 114 000 iPad 3G owners
3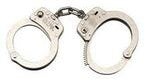 In what is known to be Apple's worst security crackdown to date, the information of 114 000
iPad 3G
owners was made public last summer, possibly a feat conducted by the
Goatse Security
coalition of hackers. This security breach happened only about a month after the 3G-enabled iPad hit the shelves and was made possible by exploiting a hole in the security of
AT&T
's servers, the company where the iPad got its 3G internet from.
Andrew Auernheimer and Daniel Spitler, both believed to be linked to Goatse Security, were arrested this January and held responsible for the leak of information. Both of them were accused of illegally obtaining the e-mail addresses and ICC-IDs of 114 000 iPad 3G subscribers, among which were some very big names. ICC-ID stands for
Integrated Circuit Card Identifier
and is what AT&T as a carrier uses to associate a given mobile device with its owner. Spitler was released in January after posting a $50,000 bond, while his "colleague" Auernheimer was released from custody last Monday after parting with the same $50,000 bond in exchange for his freedom. The latter also had his passport confiscated and is being enforced limited internet usage.
Goatse Security responded to the events with an e-mail addressed at CNN, which stated that "Goatse Security will continue to release its research in an ethical manner". The hacker group never admitted, than an actual crime has ever taken place, and continues to claim its supposed members were acting entirely within the limits of the law.
source:
PCMag
Recommended Stories