HTC continues its decoupling strategy, releases its web browser on the Play Store
16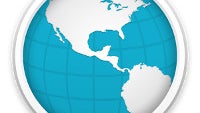 Yesterday, HTC's proprietary browser joined the likes of the HTC Gallery, HTC Clock, HTC Lockscreen, HTC Weather, and many more on the Google Play Store. This is yet another step in HTC's strategy of decoupling its proprietary apps from the core, Android-based Sense UI.
Google was first to initiate this process on a significant scale, and nowadays you can get previously-unavailable stock Android apps off the Play Store. HTC's joining in makes sense, and we expect more and more manufacturers to follow. But why do they do it? It's quite simple, actually, and it underscores a very significant issue with Android – that of software version fragmentation. Indeed,
the latest Google-published
stats indicate that Android 5.0 Lollipop hasn't reached even 0.1% of all devices on the market, while the now mature Android 4.4 KitKat i still under 40%.
The reasons for this are several. First, a non-stock Android interface, like the one employed by pretty much every manufacturer nowadays, will obviously require extra work and bug-testing compared to just stock Android, and second, the many, many devices sold through a carrier first need to be tested and approved by that same service provider before a firmware is cleared to go. In order to bypass the carriers altogether, Google and HTC both are now pushing updates to their apps through the Play Store, allowing them to react to vulnerabilities at a moment's notice and add functionality at will.
Of course, proprietary apps are still only a part of the entire Android experience, and the process of updating them through the Play Store is a workaround at best and not a solution for software updates. Unfortunately, for the time being, it doesn't look like this issue is going anywhere.