HP roadmap shows white glossy TouchPad coming next month; Pre 3 coming this fall to U.S.
3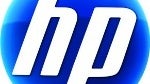 A confidential HP roadmap was obtained by Precentral and it offers some interesting insight into what the future holds for the recently released webOS tablet, the HP TouchPad. A white variant of the HP TouchPad is expected to be launched next month with a nice increase in specs. 64GB
of storage
will be on board the "glossy" white TouchPad and there is speculation that under the hood will be a
1.5GHz dual-core Qualcomm Snapdragon processor
. According to the leaked info, these specs will be available only on the white version of the tablet.
Also in August, the
AT&T cellular version
of the HP TouchPad is due. The device will be known as the HP TouchPad 4G thanks to the support for the carrier's HSPA+ network. The tablet will offer 32GB of storage and outside of supporting a cellular signal, it will be the same device as the current 32GB Wi-Fi model.
It looks like the U.S. launch of the HP Pre3 is now happening this fall. It was hoped that a summer launch of the handset could be achieved, and it
just might be
, but in Europe, not the U.S. Still, for HP's sake, just as long as the phone makes it out in the States in time for Back-to-School sales and the 2011 holiday shopping season, it will be considered a success as far as timing is concerned. Also planned for a fall release is the HP Opal, which is the Palo Alto based firm's 7 inch tablet. Details are sketchy, but the name of the device could be the HP TouchPad7.
HP has a retailer embargo on ads for the recently released TouchPad which means until July 17th, the only ads you will see for the tablet will be from HP. The manufacturer also says that supplies of the 16GB model of the webOS tablet are running low and they are telling retailers to try to push customers toward the higher priced 32GB model which has
more inventory available
. TouchPad accessories are also considered to be in short supply. Is this a sign of heavy demand for a webOS tablet, or did HP err to the conservative side when making production plans?
source:
Precentral
Recommended Stories