HD Voice announced by AT&T for select markets; service will launch on May 23rd
14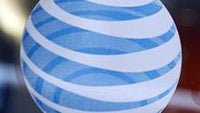 May 23rd is a big day for some AT&T subscribers. A week from Friday, the carrier will flick the switch, turning on its HD Voice service. The enhanced audio feature will work over AT&T's VoLTE network. And those using the service will be able to surf the web and be engaged in a phone conversation at the same time.
The initial markets that AT&T will blanket with this service include select markets in Illinois, Indiana, Minnesota and Wisconsin. The nation's second largest mobile operator will expand VoLTE and HD Voice on a "market-by-market basis"
The first device that will support HD Voice is the
Samsung Galaxy S4 mini
. HD Voice will be supported on other phones throughout the year. For AT&T customers to enjoy the benefits of HD Voice, both parties on a call must be using a phone that supports the feature, in a market where coverage is available. While there is no charge for HD Voice, customers must have their accounts enabled for the feature.
source: AT&T