Google will stop scanning your Gmail inbox in order to send out targeted ads
20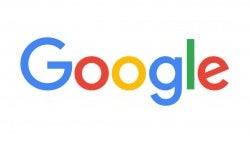 If you're a Gmail user, you might not be aware of the fact that Google scans your email in order to send out targeted ads to those who use the app. Google is ending this controversial practice and will instead continue to track your actions on other Google sites in order to determine what ads to send you. Since Google doesn't scan the inboxes of those who use its enterprise-based G Suite service, eliminating the scanning process from Gmail will allow Google to stick to one method to personalize ads throughout its operations.
While Google didn't say when it will stop the Gmail scanning, it did say that it will continue to display targeted ads. Instead of mining data from your Gmail inbox, Google will look at the YouTube videos you watch, the Google searches you request, the websites you visit and the apps you use. Sure, you can go into Google settings and turn off ad personalization to stop the targeted ads, but data will still be collected by the Alphabet subsidiary.
With the scanning of your Gmail inbox, Google might find that you receive a lot of email related to smartphones. Therefore, targeted ads from handset manufacturers would be deemed more likely to catch your attention. It is a great way for advertisers to more efficiently reach potential customers.
source:
BusinessInsider