Google+ update on the way with notification syncing and more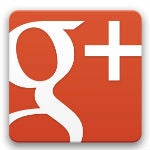 When Google first announced the new notification syncing feature during Google I/O, our first thought was, "Finally! No more doubled up Google+ notifications!" We've had to wait a bit for the feature to make its way out, but today's update of the Google+ Android app does add notification syncing and more.
There are also a few non-notification related changes. The navigation tray items have been reorganized to be "more consistent with other Google apps". You can finally delete photos directly in the app, that's been a feature a long time coming. And, tapping on a post will show you the number of +1′s, comments and reshares.
The update is rolling out right now on Android, so if you don't have it yet, it should get to you soon enough. And, you can always check the web
Google Play page
, because sometimes you can get updates earlier by pushing it from the web. Google's
+Vic Gundotra
says that the update should be coming soon to iOS.