Google said to be considering dumping Motorola's set-top box business
2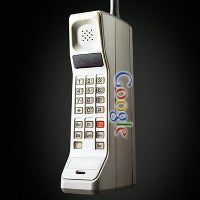 So much for
future synergy
between Android and Motorola's set-top business; according to sources speaking to the New York Post,
Google is already looking to unload the cable TV set-top division
, most likely to a private-equity firm.
There appear to be several reasons behind this change of heart. The long-term trends for the set-top industry aren't very rosy – analysts believe that last year was likely the peak and those set-top box sales are likely to decline in subsequent years. Smart TVs, including Google TV and Apple TV, are likely place additional pressure on an already saturated market. Cisco, who along with Motorola controls almost all of the set-top market, is also reported to be interested in selling off their set-top business.
An additional factor Google must have considered is that cable companies have apparently been making a pre-emptive strike against them; fearing the coming commoditization of their bandwidth (and largely blaming companies like Google for their plight)
many cable companies have stopped ordering set-top boxes from Motorola
since the acquisition was announced last summer.
Finally, it turns out that
the set-top business isn't really a good match for where Google wants to take their connected TV products
. Set-top boxes are designed to control what consumers have access to (and therefore have to pay for), while Google hopes to expand the TV watching experience to the open web and streaming content.
So in the end it looks like Googorola won't be making set-top boxes for long. It they can pick up the expected $2-4 billion dollars for the division, it will make a nice down-payment on that $12.5 billion Google spent to acquire Motorola in the first place.
source:
New York Post
via
Engadget