Google rumored to be working on an app streaming service similar to NVIDIA Grid
13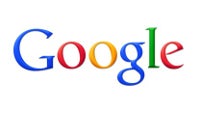 According to a new report from The Information, Google is secretly working on a new project that would allow Android users to stream apps over the web instead of downloading and installing them locally. In a nutshell, the idea is that Google's app streaming service will enable users to access apps via the web browser.
The sources suggest that this project is tied with Google's recent acquisition of Agawi, a startup focused on web-based app streaming.
Before being acquired by Google, Agawi is said to have collaborated with NVIDIA. The details of the collaboration between NVIDIA and Agawi have not been disclosed to the public. However, given the focus of the startup, chances are that it had something to do with Grid, NVIDIA's cloud-based streaming service.
If NVIDIA's Grid can stream graphics-intensive games over the web at a latency that comes close to games that run locally, then it wouldn't be entirely unthinkable for Google to pull off cloud-based app streaming.
Like with Grid, the advantages of such an app streaming system would include the fact that the local machine wouldn't need much processing power to be able to run even the most demanding mobile apps and games. In theory, the system could also be expanded to let users run Android apps on any modern browser inside any modern operating system, although Google might want to restrict this functionality to Android users. However, the real question is whether customers will embrace the idea.
As The Information suggests, this does seem like a good idea for presenting potential app buyers with a demo of the software before they commit to a purchase. On the on the other hand, we're not sure if people would be willing to let Google possess sensitive information that usually resides inside third-party apps such as Facebook. The fact that Google would be acting as an intermediary between the user and the actual app content might raise some serious privacy concerns.