Google puts ICS update for the Nexus S on hold
9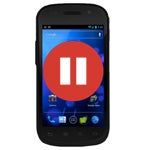 If you're sitting around waiting with bated breath for the Ice Cream Sandwich
update for your Nexus S
, you may want to find another way to pass the time over the holidays. According to a post by Google Community Manager Paul Wilcox, the update is being paused for now so Google can monitor the feedback of people from the first wave of updates.
The Nexus S ICS update seems to have been well received, but there have been reports of phones getting caught in computing loops, burning churning through battery life in the process. Google must have felt that the number of these incidences was too high to continue to roll out the update to everyone else, so it may be a couple weeks until the ICS-goodness starts to roll out to new phones.
Anyone out there that happened to be in the first round of updates? Let us know what your experience has been in the comments section.
Source:
Google
via
Tech Crunch