Google outlines the security enhancements in Android 4.2
20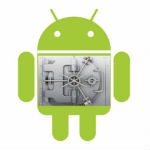 Security is always big news when it comes to Android, although most of the time, the news has to do with some scaremongering about malware on the platform. This time, however, we get to talk about the security enhancements that Google has been implementing in the newest version of the Android system,
4.2
Jelly Bean. We already know that Android 4.2 adds a
sideload scanner
to protect users against malware, and we have heard about other
security enhancements
, but today, Google outlined some of the enhancements that help to make Android safer for developers (and root/mod users).
In the Android Developer Blog, Google talks about new security features in Android 4.2, including a better random number generator, more secure ways for apps to use Javascript, and changes the default way that access is granted to content providers, preventing the chance for unauthorized access. The blog also talks about a new tweak to USB debugging in Android 4.2.2, which will not only be good for developers but root users and modders too.
In Android 4.2.2, Google has added a new option to USB debugging which effectively allows a user to lock USB debugging mode except when connected to a specific PC. This is helpful for root users, because a few root apps require USB debugging to be turned on, like Titanium Backup, but secure USB debugging would limit access to your device to only authorized computers.
Not a bad set of features. Now the update just needs to get out to more than just Nexus devices.