Google implies Assistant could eventually come to iPhone
16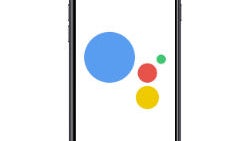 Today is Google Assistant day (sort of)! As we knew was coming, Google announced that today will begin the official
rollout of the Google Assistant
to Android phones running Marshmallow or higher, and there was a small tweak to
Assistant in Allo
. But, interestingly, a Google exec implied that the Google Assistant could eventually make its way to the iPhone.
It turns out that Gummi Hafsteinsson, product management director at Google, was talking to journalists at MWC in Barcelona this week and left open the possibility of bringing the Assistant to the iPhone. According to Hafsteinsson, while there are no plans to bring the Assistant to the iPhone, Google's general philosophy is "to have the Assistant available to as many people as possible."
This makes plenty of sense given that we've already seen Google Assistant expand from just Pixel phones and the Google Home to Android Wear, Android TV, and now all Android devices running version 6.0 or higher. There has also been word that the Assistant will come to Android Auto as well.
Of course, Google Assistant already exists in a limited form on iOS in the Allo app, but we're guessing Google will think about adding the functionality to the official Google app on iOS as well so users can talk to the Assistant if they want. Apple won't allow deep integration for the Assistant, but it could certainly still work through the Google app for most things.