Google+ gets the biggest minor update ever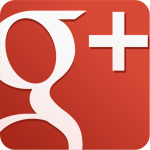 The Google+ app for Android got what appeared to be a pretty minor update today, but it is actually one of the best updates, and one that fixes an annoyance that we've had with the app since it was first launched. If you have been following our articles about the various Google+ app updates, we have frequently commented on one continuous problem: sharing links on mobile.
The update also adds support for hashtags in the stream, which will make it much easier to find and engage in conversations on various topics. And, there is also the ever popular "bug fixes and performance improvements."
If you want Google+ now that sharing links from your mobile phone looks much better (and the entire product looks better thanks to
the new layout
), the Google+ app is available for free in the
Google Play Store
.