Google+ for Android updated: removes Messenger, adds location controls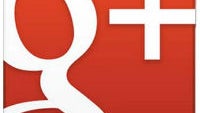 There have been a couple key changes recently that have come together to affect this latest update to the Google+ app for Android. First, Google finally released Hangouts, its planned all-in-one chat app going forward; and second, Google killed off Latitude in order to put more location dependence on Google+.
With that in mind, the new update to the Google+ app has removed Messenger in favor of Hangouts, which we've expected for a while now. And, the app has also added much more granular location sharing controls. You can now
control how accurate a location reading will be shared with certain circles
. So, you can have your family and friends see exactly where you are, but maybe keep those you don't know in the dark.
The app has also made it much easier to
switch accounts
, and has added
access to any photos or video you have in your Google Drive
. Google is hinting that everything could be combined eventually, but right now it's just access. Lastly, Google Apps for Business is finally supported.