Google Wallet ending prepaid cards in favor of real debit and credit cards
6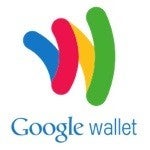 Back at the beginning of August Google
updated Wallet
to let you import your own credit or debit cards. The change makes their digital wallet app immensely more useful, as you don't have to choose between applying for a handful of predetermined credit cards and constantly needing to load money onto a virtual prepaid card from Google. In fact it's entirely possible that if Google Wallet succeeds in a big way that in retrospect this may be seen as the tipping point.
What we won't be using anymore is the prepaid virtual card – in fact Google has decided to eliminate the prepaid card from Wallet altogether. Starting next week (the 17th) you will no longer be able to load money onto your Google Prepaid Card, or access the card from any new devices. That's not all, as a month later
on October 17th the Google Prepaid Card option will disappear completely from Google Wallet
.
So you'll want to try and spend the remainder of your prepaid balance, although if for whatever reason you don't Google will be offering refunds that you can ask for by visiting the Google Wallet site after the 17th. So if you rely on Google Wallet be sure to get your preferred debit or credit card on there, and if you have a prepaid card balance, go spend it!
source:
Google
via
Droid-Life