Google Shopping Express expands to Boston, Chicago, and DC
1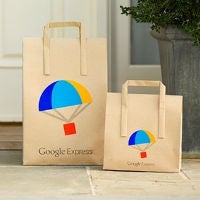 Unless you live in a handful of cities, you may not have known that Google has a same-day delivery service that intends to compete directly with Amazon. The service had been called Google Shopping Express, but has now been rebranded as Google Express; and, it has expanded to 3 new cities - Boston, Chicago, and Washington, DC.
This expansion means that same-day delivery service is available in Boston, Chicago, DC, Manhattan, West LA, and the most of the Bay Area from San Francisco to San Jose. Overnight delivery is available to Northern California. What you can have delivered depends on where you are, but the choice of items is dependent on which partner stores are in the area, including Barnes and Noble, Costco, Whole Foods, Guitar Center, Staples, Sports Authority, Payless Shoes, Toys R Us, Tiger Direct, Target, Google Play, and more. Google is adding new stores to the list all the time, and basically how it works is that you order items, a human goes to the store, buys them for you, and delivers them to your door. There is no markup, and any orders over $15 have free shipping, if you are a subscriber.
To subscribe to the service, it will cost you $10 per month or $95 per year. Or, if you don't want to subscribe, it will cost you $4.99 per delivery, which is still a pretty good deal if you're lazy. For comparison, Amazon Prime offers same-day delivery on certain items in more areas, but requires you to pay both $99 per year, and $5.99 for each delivery. This is a competition that should keep going for quite a while now.
The Google Shopping Express app (the name of the app hasn't changed to show the rebrand yet) is available for Android and iOS.