Google Play no longer shows sideloaded apps
9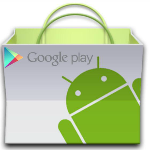 The Google Play app has had a strange characteristic since back in the olden days of the Android Market wherein it would show apps that had been sideloaded or installed from 3rd party apps (like the Amazon Appstore) as if the apps had been officially pulled from the Play Store itself. This caused issues for users, but it is no longer a problem.
The Google Play Support Team has confirmed to users through e-mail that as of the Google Play Store app version 3.5 and higher, the app will no longer show sideloaded apps as officially purchased. So, users should no longer be seeing the annoying "download declined" error, or update notifications for those apps, and of course if you can't remember if you had officially purchased an app from the Google Play Store you can check your account history on the Google Wallet site.
It's a small change, but definitely a nice one for those of us who tend to grab APKs from all manner of sources to populate the apps on our devices. Now, it'll be just a bit easier to keep things organized.