Google Now has lost its voice
32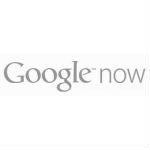 This morning, we heard from a reader that Google Now had stopped speaking. At the time, we couldn't confirm that it was a widespread problem, but reports have been coming out that the issue has persisted for a number of users. We have verified the problems, but unfortunately, there's no word on when Google Now will get its voice back.
Normally, when you ask Google Now a question, Google's lovely robo-voice would speak the answer to you. But, for reasons unknown, this morning the voice stopped speaking. The first reports hit just before 10AM EST, and as of this writing the issue had not yet been fixed.
It seems like an issue on Google's end of things, but Google has also not made a statement on the problem. We'll let you know when the voice comes back.
*Update* Looks like the voice is back as of around 3:30PM EST, but still no word from Google on what happened.