Google Keep gets new autocomplete powers for binge-watchers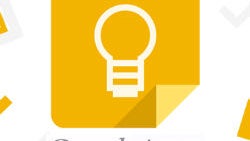 There are plenty of high-profile apps at Google that we see come and go really quickly, but then there are some apps in the Google ecosystem that tend to fly under the radar, but always get love and attention from Google itself. Google Keep is one of the latter. We've mentioned a few times that Keep is a gem for both note-taking and reminders, and now it's gotten better for those who need a watch-later list.
If you have a note in Keep that has something in the vein of "movies", "TV" or something like that, Google can now help you out by autocompleting the show or film title that you might be trying to add to your watch-later list. If you use Google Keep, you've probably seen the autocomplete feature in action for various tasks, or for adding items to your shopping list, but being able to autocomplete show and movie titles can be plenty helpful.
One odd issue is that you may have some trouble if the title of your note isn't totally right. Apparently, "movies" will work, but "movie" might not. Similarly, "TV shows" will work, but "TV series" might not. We're hoping Google sorts out these issues, but a bit of trying will certainly get it working.