Google+ Hangouts has some fun Easter eggs
6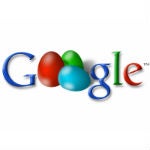 We all know that Google loves Easter eggs. The company puts them in many of its products, and the newly released Google+ Hangouts is no exception. There are actually six different Easter eggs for Hangouts users, but unfortunately, they aren't available on mobile, only in either the Chrome app or inside Google+ itself.
This isn't the first time Google has used the Konami code to trigger an Easter egg. You can also input the Konami code on the Home page of Google Reader (for a limited time), and if you enter the Konami code on a Chromebook
Pixel
, you get a light show.