Google Dialer was only available on Nexus and Google Play devices, until now
10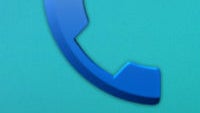 If you have a Moto X, or if you have loaded up a custom ROM of Android 4.4 onto your device, you might have noticed that one of our favorite features of KitKat hasn't been fully available on your device: the new
Google Dialer
. If you're running Android 4.4 on a device other than a Nexus or Google Play experience device, you're actually getting the worst possible experience.
The worst part of the new Dialer is the UI, which has inexplicably been altered to remove the Holo theme swiping between call history, contacts, and the dialer. This means that those of us who have become accustomed to swiping will constantly be swiping away favorite contacts rather than switching panes. The best part of the Dialer is the integrated Google Search and Internet-assisted Caller ID, but it looks like those features are actually exclusive to Nexus devices and Google Play experience devices. You won't find them on a Moto X or in a custom KitKat ROM, because it isn't part of the Android Open Source Project. It is a closed-source app, just like other Google Apps.
But, there is now an option to sideload the Dialer and get that Google integration, at least if you are on a rooted device running a KitKat ROM. If you try loading up the Google Dialer on a non-rooted device, you won't be able to make calls, which theoretically is the primary function of a Dialer app. However, if you are running an Android 4.4 ROM and have root, you can get all of the features. Just head to the source for the download links and instructions.