'Hey Google, will it rain today?' now gives you more details
1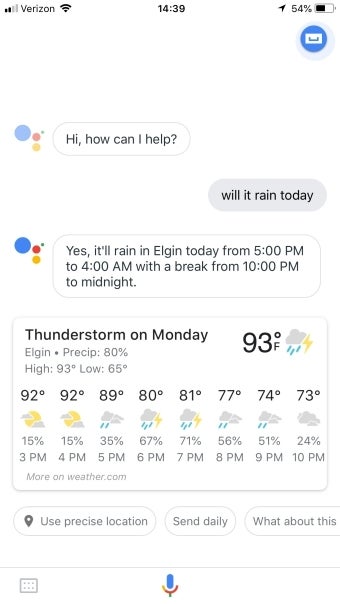 Have you ever found yourself feeling incredibly indecisive about whether to grab the umbrella on your way out the door? Have you ever asked
Google Assistant
if it is going to rain and been disappointed by it's yes/no answer? If you have, then Google has just the fix for you.
Google Assistant will now give you additional details about whether it's going to rain or not. Now you will see a card appear showing the forecast with the added percent chance that it will rain.
With handy new features rolling out all the time, what would you like to see Google Assistant be able to tell you in the future?